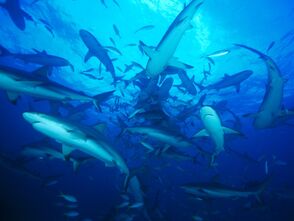 Vortex Shiver is a shiver of deadly sharks who merged into Riptide Shiver or Riptide United when Indi Shiver was terrorizing the ocean. After weeks of discussion with Gray and Lochlan, the Shiver finally agreed to help and were part of the final battle in which Indi surrendered and Finnivus was killed. Their leader was a port jackson shark named Silversun.
Ad blocker interference detected!
Wikia is a free-to-use site that makes money from advertising. We have a modified experience for viewers using ad blockers

Wikia is not accessible if you've made further modifications. Remove the custom ad blocker rule(s) and the page will load as expected.