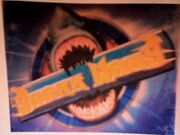 If you would like more info on shark wars in general, licenced info, the author, or even the newly released game you can go to www.sharkwarsseries.com/ . There you will find a guide to all of the shivers, characters, and much, much more. To go to this website press/click on the link, otherwise you can search it. NOTE: all of the information is either from the books or is from this website. Many images are also there, so enjoy.
Other Links
Edit
To shop for the shark wars book you can go to...
-Banrnesandnoble.com
-Target.com
-Amazon.com

Ad blocker interference detected!
Wikia is a free-to-use site that makes money from advertising. We have a modified experience for viewers using ad blockers

Wikia is not accessible if you've made further modifications. Remove the custom ad blocker rule(s) and the page will load as expected.